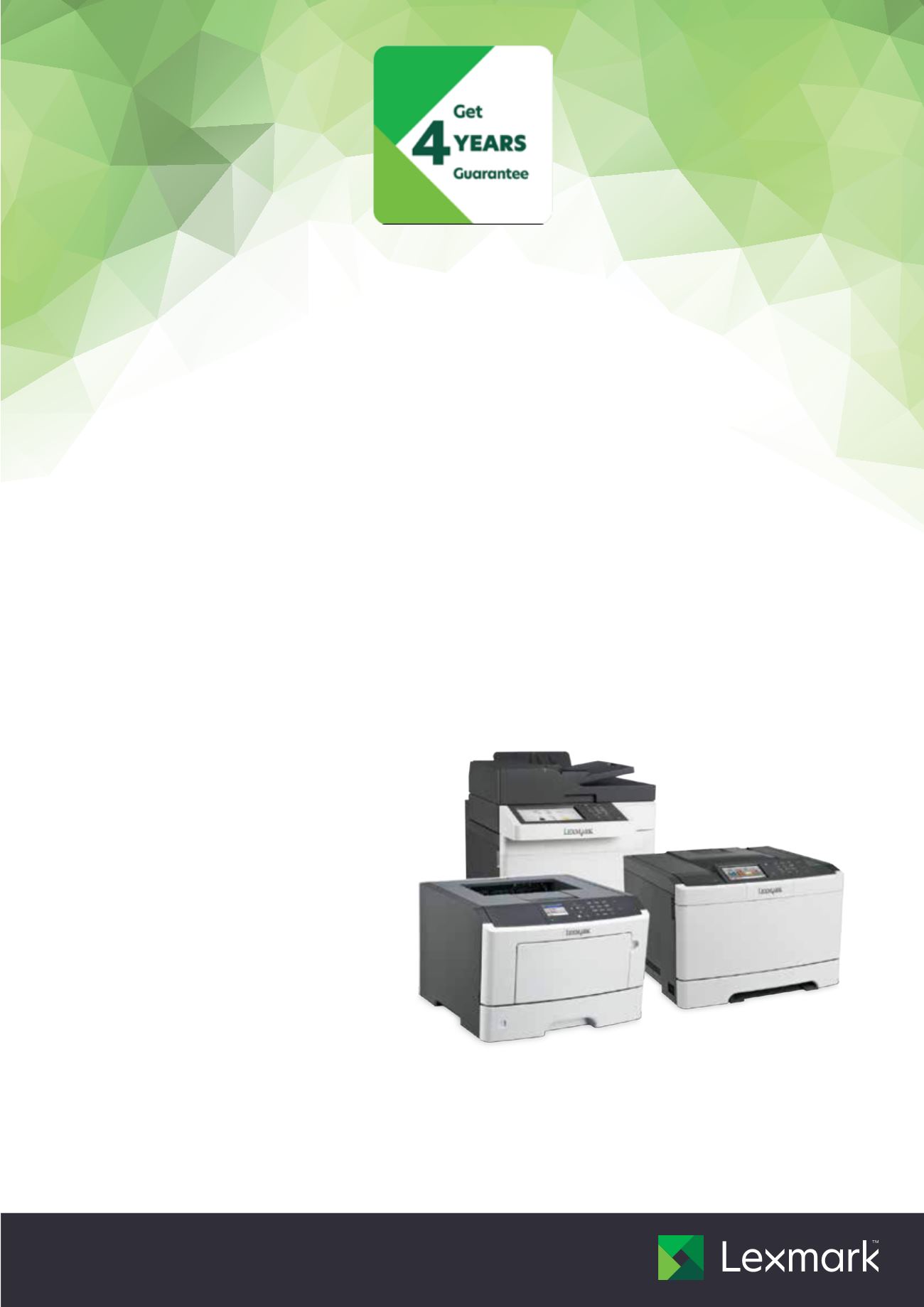 © 2017 Lexmark and the Lexmark logo are trademarks of Lexmark International, Inc., registered in the United
r countries. All other trademarks are the property of their respective owners.
FOUR
YEARS
For more information visit
lexmark.co.uk/4yearguarantee
Lexmark's range of intelligent laser printers and MFPs deliver top performance, high-speed printing,
professional output quality, versatile paper handling and out-of-the-box security features. And on top of
all the benefits you typically enjoy with Lexmark devices, we're now offering you a range of products with
To benefit, simply register your new device within 90 days of purchase and select four year guarantee.
Smarter printing with award winning devices
As a testimony to our commitment to
excellence and our confidence in the
products we deliver, we back them up
with a rock solid 4 year guarantee to
ensure you hassle-free printing and
This includes free 24-hour online support
as well as access to technical cover by
phone during working hours. For your
convenience, it also includes all repair
actions and the cost of spare parts.
A guarantee that fits your needs