Welcome to Zebra's range of ruggedised computing products and accessories

MC3300ax Mobile Computer
The next generation in Wi-Fi 6 and device tracking technology
Building on the success of our highly successful MC3300x mobile computer, the MC3300ax offers new features that will take workforce productivity, device utilisation and application development simplicity to the next level.
Support for Wi-Fi 6 delivers unmatched Wi-Fi performance and future-proofing — whether you are in the process of migrating to Wi-Fi 6 or planning to migrate in the near future, with the MC3300ax, you're ready. Support for the latest version of Device Tracker means no more lost devices — an optional battery with an integrated Bluetooth beacon makes it easy to find a missing device in minutes. Enterprise Browser is yours to use, free of charge, so it's easy to create intuitive apps that take advantage of all of the MC3300ax features.
You can use all of your MC3300x accessories, so upgrading to the latest mobile platform couldn't be easier or more cost effective.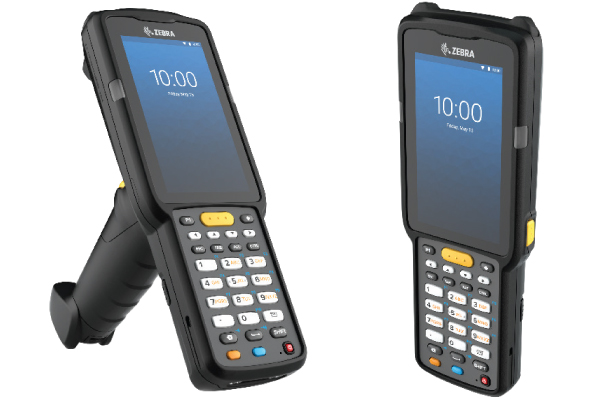 TC5X Series Mobile Computers
The ultimate in rugged design, performance, productivity and ease of use
The TC5X Series builds on the best-selling TC52 and TC57 rugged handheld mobile computers, with three models that deliver the ultimate in rugged, all-touch mobile computing. The Wi-Fi only TC52x and the Wi-Fi/cellular TC57x add support for the latest mobile innovations, paving the way for new apps that deliver more value and superior future-proofing – such as payment solutions.
Support for more Mobility DNA tools makes everything easier – from the user interface to device management, integration and app development. The Wi-Fi only TC52ax adds Wi-Fi 6, a new scanner option with intelligent focusing, double the memory to boost application performance and the new Workstation Connect solution that allows the TC52ax to function simultaneously as a workstation and a mobile computer. And with LifeGuard 3, keeping all TC5X devices and data secure has never been easier.
The TC5X Series – the ultimate rugged mobile computers, redefined.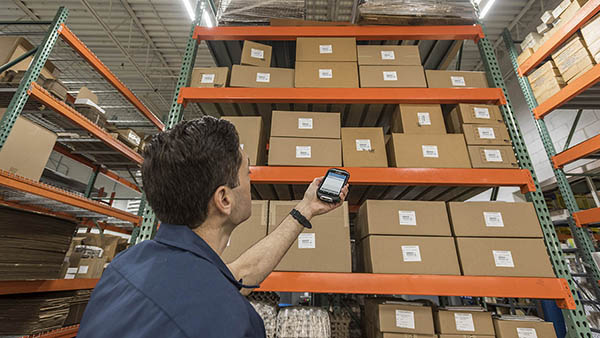 ET80/ET85 Rugged 2-in-1 Windows Tablet
The dependable tablet created for the workers the world depends on
Every day, we depend on the workers that are essential to our way of life — from first responders that spend their days protecting our communities to field service teams that maintain utility infrastructure to manufacturing production line workers that make the products that we rely on.
These vital workers need more than just a rugged tablet. They need a tablet that is tailored for the indispensable work they perform. And the ET80/ET85 delivers. With support for the advanced wireless connectivity of WiFi 6E, 4G/5G and more, these tablets keep workers connected to the information and people they need, every minute of every shift. As workers move from the field to a vehicle to inside a facility, these tablets can instantly transform into a laptop or a full fixed or mobile workstation to best meet the needs of the moment. Value-add Zebra-only software tools take collaboration and productivity to the next level. And many feature options and accessories allow you to create the perfect tablet for every job.
The ET80/ET85 — mission critical mobility for mission critical workers.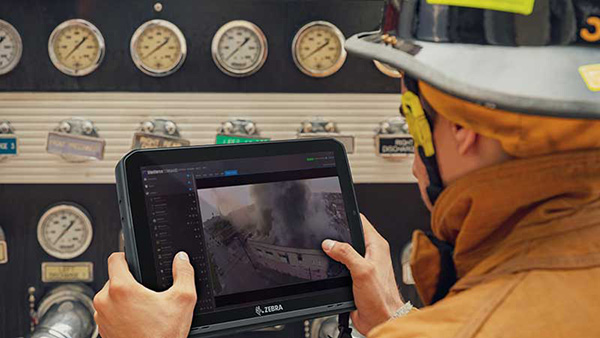 RFD40 UHF RFID Standard Sled
Faster. Smarter. Future-proof.
Your business is being challenged to work faster and more efficiently than ever before.
Gain the edge you need with the RFD40 UHF RFID Standard Sled. Decrease cycle counting time with more tag reads per second. Take inventory faster or locate critical assets and patients with ease with the ultra-accurate item-finder mode and a tri-function trigger. Adapt to new and emerging technologies with this state-of-the-art sled that connects to the latest eConnexTM-enabled Zebra mobile computers. This capable RAIN RFID powerhouse is ready to tackle all your RFID and data capture needs long into the future.
Achieve the flexibility and connectivity you need to become more efficient and adapt quickly to new and emerging technologies with the RFD40 UHF RFID Standard Sled from Zebra.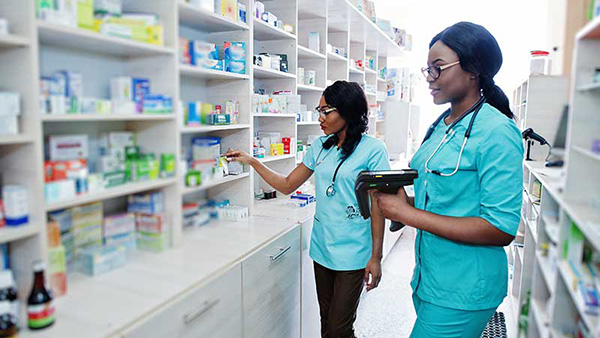 DS3600-KD Ultra-Rugged Scanner
with Keypad and Colour Display
Unstoppable performance with the versatility of a keypad and colour display
Warehouses, retailers and manufacturers face unrelenting pressure to deliver more — and to do it faster and more accurately. Rise to meet the challenge with the DS3600-KD Ultra-Rugged Scanner with Keypad and Colour Display.
Built for your toughest environments, the DS3600-KD is virtually indestructible, including an enhanced 10ft.(3m) drop spec to concrete. The scanner reads barcodes in any condition, whether they're in hand or as far as 7 ft./2.1 m away. Workers can key in data, such as adding quantity and location, with the ergonomic keypad and colour display. Pre-built applications offer the same 'point and shoot' simplicity of a scanner and enable workers to complete picking, putaway and inventory tasks with amazing efficiency and accuracy.
DataCapture DNA, Zebra's exclusive software ecosystem, takes scanner performance far beyond the basics — simplifying every stage of the scanning experience over the life of your device.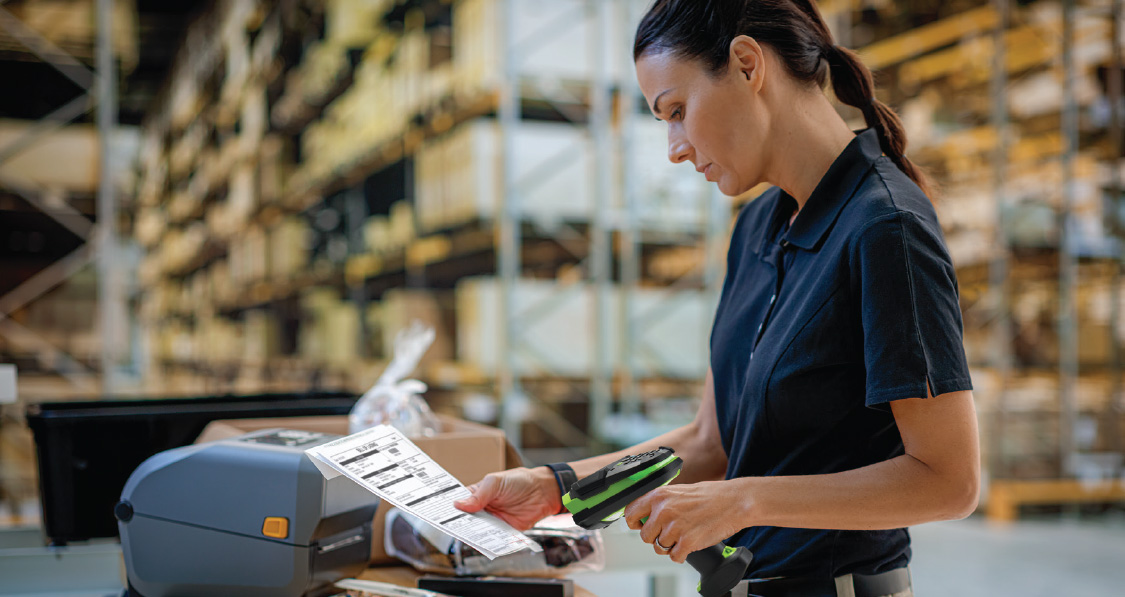 ZD621 4-inch Desktop Printer
Invest in the best: premium features, maximum performance and unmatched security for years of quality printing
You need a premium, quality printer that's built to perform flawlessly – day in and day out. Rely on Zebra's ZD621 desktop printers, advancing the proven and popular GX Series printers.
Don't compromise. Get it all: an innovative new architecture to power our ever expanding printer capabilities and software. Unmatched security that's constantly evolving to safeguard your sensitive data and shield you from cyberattacks. Enhanced features, communication and media-handling options that you can add whenever you're ready. An optional full-colour LCD touch display with intuitive menu. And, increased remote-management capabilities. Together, these give you outstanding print performance, years of optimal use, industry-leading reliability and unparalleled intelligence and security.
Everything you need in a printer to keep your workflows fluid and business moving forward.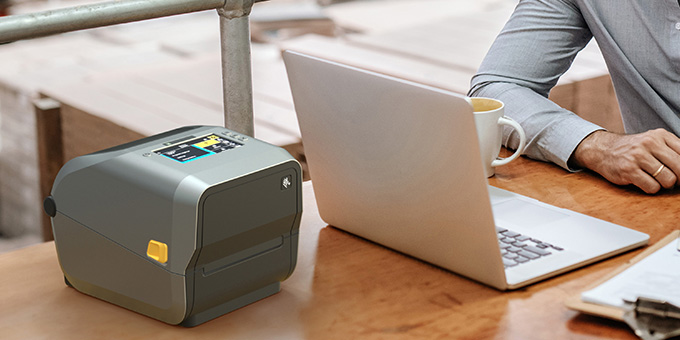 Contact Us
For more information message us using the form below.